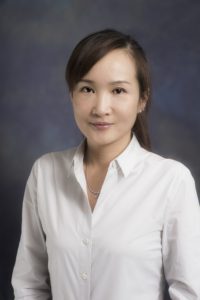 2020 – 2021 Officer: Director of Membership
Assistant Professor
Department of Computer Science and Engineering
Georgia State University
Perimeter College, Dunwoody Campus
2101 Womack Rd, Dunwoody, GA 30338
Phone: 770-274-5382
Email: lgu2@gsu.edu
Dr. Gu is an Engineering Assistant Professor at Georgia State University, where she has taught since 2014. She is a Georgia Tech Regents' Engineering Pathway Program (REPP) coordinator. Dr. Gu received her Ph.D. in Material Science and Engineering from Norfolk State University in 2014. She is a professional member of American Society of Engineering Education. Her research interests include scientific visualization and engineering education. Dr. Gu has taught five freshman and sophomore level engineering courses.