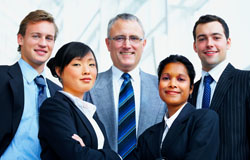 The Division posts current jobs listings from industry and education. Please refer to the list of job descriptions for more information. The jobs will be posted for approximately six months before being removed from this site.
If interested in having a job posted on this site, please contact:
Diana Bairaktarova
E-mail: dibairak@vt.edu
---
Tenure-Track Assistant or Associate Professor in the Engineering Fundamentals Department, College of Engineering, Embry-Riddle Aeronautical University in Daytona Beach, Florida. For more information about the position and to apply please click the link here. If you have any questions, please contact the committee search chair, Dr. Lulu Sun via email at sunl@erau.edu or Dr. Heidi M. Steinhauer, Department Chair, via email at steinhah@erau.edu.
Oshman Engineering Design Kitchen (oedk.rice.edu) at Rice University has an opening for a lecturer in engineering design. This is a coveted and an unique position for someone who likes teaching design. Apply here: https://jobs.rice.edu/postings/25729
The School of Engineering Technology at the University of Maine seeks an experienced
mechanical engineer to join their faculty team as an academic-year Lecturer of Mechanical
Engineering Technology starting in August 2021.  Full details are available at
https://umaine.hiretouch.com/job-details?jobID=67118&job=lecturer-in-mechanical-engineering-technology
Visiting Professor, for the academic year 2021/22. Department of Engineering Education, Virginia Tech.
Lecturer Position in Department of Engineering Fundamentals, Michigan Technological University.
Apply at http://www.employment.mtu.edu/cw/en-us/job/492462. Questions may be addressed to Darlene Saari (dfsaari@mtu.edu).