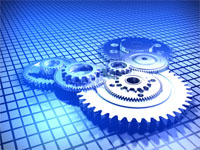 Join the Engineering Design Graphics Division of the American Society for Engineering Education!

Membership has its benefits. Members receive our Engineering Design Graphics Journal, which is published throughout the year. Become a member today and increase your knowledge of important issues and trends in engineering design graphics.  Hear from some current members about why you should join! 
Membership is open to any member of ASEE who has indicated EDGD as an area of interest. Individuals who are, or who have been, actively engaged in any phase of education or training of engineers and allied professions (technologists, technicians, industrial designers) are cordially invited to join ASEE and affiliate with EDGD.
For more information about membership, please visit ASEE: www.asee.org or contact the EDGD Director of Membership, Lei Gu (lgu2@gsu.edu)