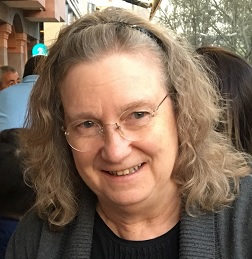 2020 – 2021 Officer: Chair
Phone:+1 508-831-5498
E-mail: hkault@wpi.edu
Worcester Polytechnic Institute
100 Institute Rd
Worcester MA 01609
Holly K. Ault is Associate Professor of Mechanical Engineering at WPI. She serves as co-director of the Denmark Project Center. She received her BS in chemistry, and MS and Ph.D. degrees in Mechanical Engineering from Worcester Polytechnic Institute in 1974, 1983 and 1988 respectively.
Professor Ault has advised off-campus project students in London, Copenhagen, Stockholm, Windhoek (Namibia), San Jose (Costa Rica), Washington DC, Boston, Modesto (CA), Melbourne (Australia), Hong Kong and Yerevan (Armenia). In the fall of 2001, she was invited as the Lise Meitner Visiting Professor, Department of Design Sciences, Lund Technical University, Lund, Sweden. Prior to teaching at WPI, she worked as a Manufacturing Engineer for the Norton Company in Worcester, MA, and Product Development Engineer for the Olin Corporation in East Alton, IL.
Professor Ault's primary teaching responsibilities include undergraduate and graduate level courses in computer-aided design, mechanical design and rehabilitation engineering. Her research interests include computer aided mechanical design, geometric modeling, kinematics, machine design, rehabilitation engineering and assistive technology. She is a member of ASME, ASEE, ISGG and Tau Beta Pi. Within the EDG Division, she served as the Director of Liaison for the Engineering Design Graphics Division of ASEE from 1995-8, EDGD Program Chair for the ASEE Annual Conferences in 2002 and 2011, division vice chair in 2003 and division chair in 2004, general site chair for the 68th midyear meeting in 2013 and co-program chair for the 71st midyear meeting in 2016.