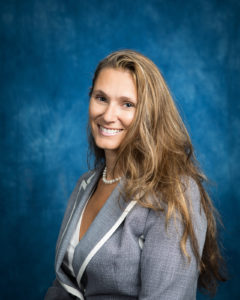 2020-2021 Officer: Past-Chair
Phone: 386-226-6978
E-mail: steinhah@erau.edu
Embry-Riddle Aeronautical University
College of Engineering
600 S. Clyde Morris Blvd
Daytona Beach, FL, 32114
Dr. Steinhauer has taught at Embry-Riddle Aeronautical University since 1997. Currently, she is an Assoicate Professor and the Department Chair of the Engineering Fundamentals Department. She teaches: Introduction to Graphical Communications, Introduction to Engineering Design, Spatial Visualization Development, Advanced 3D Manufacturing and Assembly.
Her research interests include the development of engineering curriculum that utilize the power of 3D modeling to foster deeper learning by providing students a scaffold to successfully implement an interdisciplinary approach, and the effect of engineering design skills on student learning and academic success in the engineering field, specifically its imipact on the recruitments, retention, and success of women.
Dr. Steinhauer has been integral in the development of several instrumental retention and outreach programs at Embry-Riddle. In 2006 she co-founded the ERAU womens' Baja SAE Team and in 2007 she co-founded the College of Engineering's FIRAT Program, a coaching program geared toward the success of women in engineering. In 2009 and 2010 she was the co-director for the GEMS summer camp. She has also been the faculty advisor for Project Piquero, which developed an UAV to police for illegal shark finning in the Galapagos Islands.
She has authored over 20 journal and conference papers and has been funded as a PI on several NSF grants. Steinhauer, a three time recipient of Embry-Riddle Women's Vision award in 2007, 2009, and 2011 and also has received the ABET Diversity Award in 2010. She is an active member in the Society of Automotive Engineers, SAE, American Society for Engineeirng Education, ASEE, Women in Engineering Program Advocates Network, WEPAN, and the American Education Research Association, AERA.
Dr. Steinhauer received her B.S. in Aircraft Engineering and her M.S. in Systems Engineering, and her Ph.D. in Engineering Education from Virginia Tech.